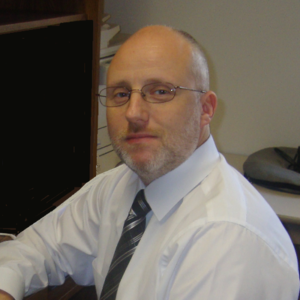 I was recently teaching a Sunday School class at my church about how to tell their God-given story as a part of being able to witness to others about Christ. Often our stories are a valuable commodity in sharing our faith with others.
My Conversion
I was born and raised in Brooklyn and Staten Island, N.Y.  I grew up a conservative Jew.  During the autumn of 1991 while living in Plainsboro, New Jersey, I ran into emotional and physical problems and was having difficulty sleeping.  I ultimately had a nervous breakdown, seconds away from needing inpatient treatment and electroshock therapy.
A born-again believer that I worked with at Johnson and Johnson, Bob, suggested that I read the Bible while being awake at night. When he approached me about the idea, I told him I was Jewish and I would not read the New Testament at all.  He insisted if I read the Old Testament alone (which the Jewish people accept as God's Word), and had an open heart and mind, I would come to a saving faith in Jesus Christ.  I told him he was "nuts" and said I would do it only if he would stay open minded as well.
I asserted that if I could dissuade him out of his belief in Christ, he would have to be willing to denounce it (although of course Bob knew that could never happen).  He agreed.
So I worked on improving my health, while simultaneously taking an 8-9 month journey with God.  The Lord did amazing things during this time to reveal to me who the Jewish Messiah really was.  In fact, I got to a point that intellectually I knew that Jesus really fit the description of the Old Testament Messiah. However, I was not born-again at that time with only head knowledge; the inner man truly was still not converted.  In fact, I continued to fight a heart level belief in Christ because believing Jesus was my Savior and Lord brought on too many headaches as a Jew and way too much baggage.  I resisted.
Eventually I met a Jewish believer in Christ through a  "Christ in the Passover" show I amazingly saw on television the Passover of 1992.  Bob, who God was using to witness to me, arranged this meeting after I told him the name of the ministry that aired that show.  This Jewish believer I met assured me believing in Christ would not be giving up on my Judaism, but actually completing it!  A true faith in Jesus as Messiah would mean truly believing what the Old Testament taught and acknowledging what the prophets proclaimed long ago was actually true in Christ's birth, life, death, and resurrection.  Shortly after, while driving south on the NJ Turnpike between exit 9 and 8A, I prayed.  I finally opened my heart and asked God to reveal to me if Jesus was the Jewish Messiah and my personal Savior.
Thank God He revealed it to me and I accepted the gift of salvation and Christ as my Savior and Lord that day.  There was rejoicing in heaven during that car ride (Luke 15:10)…praise Him!
For an audio version of my story with more details, click here: https://www.dropbox.com/s/xr6yp55kkiwjrvc/My%20Testimony.m4a?dl=0
The Call
In the Fall of 2008, the wife of an attender of Calvary Bible Church in Whitehouse Station, NJ (this couple are still faithful members) spoke to me between Sunday School and worship time.  She asked if I spoke to her husband that day, which I had not.  She encouraged me to talk with him.  The next night following the Monday evening men's Bible study, this man and I met in the parking lot on our way out. He said that he was awakened in the middle of the night a few nights prior and that it specifically had to do with me.  He said that God had plans for me, and encouraged me to seek Him, open my ears, and listen to Him about what those plans might actually be.
As slow as I am, it took me until the next Spring, when my wife Susie was on a Calvary Bible Church (CBC) women's retreat and my kids were at a friend's house for the weekend.  I went to Hacklebarney State Park in Long Valley, NJ to inquire with the Lord about this potential mission God might have for me.  That day I'll never forget! It was laid upon my heart in a very pronounced way that if I would surrender to the Spirit's leading and put aside my earthly plans, He would use me in vocational ministry.
I was an IT professional for 21 years at that point, doing extremely well, and never had any intentions to enter into the Lord's work beyond occasionally volunteering.  This calling would call for quitting my job, selling our NJ home, moving my family to North Carolina, and attending seminary for 3 years, full-time.  It was a big WOW, to say the least.  It would be cause for changing my family's lives completely and shedding many material blessings, to answer God's calling and be properly equipped and used for future service.
When my wife came home from that retreat on Sunday, I told her about my experience in the park.  To be completely honest, I thought she would quickly squelch the call to ministry.  The whole thing seemed crazy! I mean I was ill equipped and not worthy of this call by any stretch of the imagination, and this calling was totally out of "left field."  I could hardly believe it; how could she?  I did not think there would be any chance of me answering the call, to tell you the truth. But the response she gave me, even to this day I cannot believe.  It was this, "I told you so!"  I really don't remember her ever telling me that, but I am pretty confident it was a listening problem that resides solely on my side.
Subsequently, I went to the godliest men I knew at CBC at that time, including my Senior Pastor, to tell each one about all of this.  There was total unity in the Spirit as far as a confirmation to this calling.  Hence, within about 12 weeks, God worked in a bad real estate market to sell our NJ home without an agent, gave us a new home in North Carolina for a great price, and had our family moved down there.
After the first year in NC, I left my corporate position at J&J and started full-time seminary.  I attended Shepherds Theological Seminary in Cary, NC for 3 years.  I graduated May 2013 with a Master of Arts in Church Ministry.  Subsequently, I was ordained in December of that same year.
I believe the Lord has equipped me well and I thank Him for how He has used me thus far since graduating.  I also thank God in advance for how He will use me going forward…with all the praise, honor, and glory going only to Him!
Memorable Moments
My Bar Mitzvah at 13 years old  – just curious, how many other Christ-followers can post their own Bar Mitzvah video? 🙂  https://www.youtube.com/watch?v=hAKcit6gyxk&feature=youtu.be
My Ordination in December 2013 at 48 years old:
https://www.youtube.com/watch?v=yR1n6nSAydo
Amazing that God would save and use a Jewish wretch like me…trust me!  And if you are willing and stay surrendered to Him (repenting on failure), the Lord could do this with you as well.  Earnestly try it and see!